Welcome to the DeVun Veterinary Medical Hospital
Find Us
Services
Wellness Exams & Vaccinations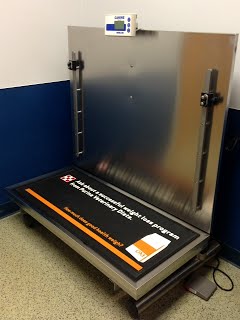 Wellness exams and vaccinations for canines and felines as well as geriatric care for our older patients.
Surgeries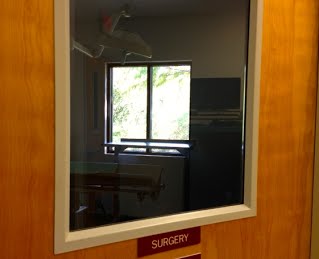 We offer a wide variety of routine and advanced procedures including:
Spays & Neuters
Lump removals
Soft tissue procedures of the abdomen and chest
Neurosurgery
Orthopedic procedures for fractures, growth deformities, cruciate ligament repair, and other conditions
Pre-anesthetic laboratory blood work is available onsite along with anesthesia monitors to ensure every measure is taken for the safety of your pet.
Special Procedures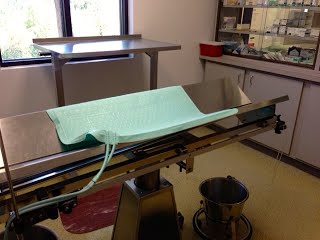 Procedures with advanced imaging techniques to explore the stomach, intestines, nasal cavity, inner ear and other areas with flexible and rigid endoscopes.
Dental procedures are also offered through routine cleaning and polishing, as well as tooth extractions.
Laboratory Services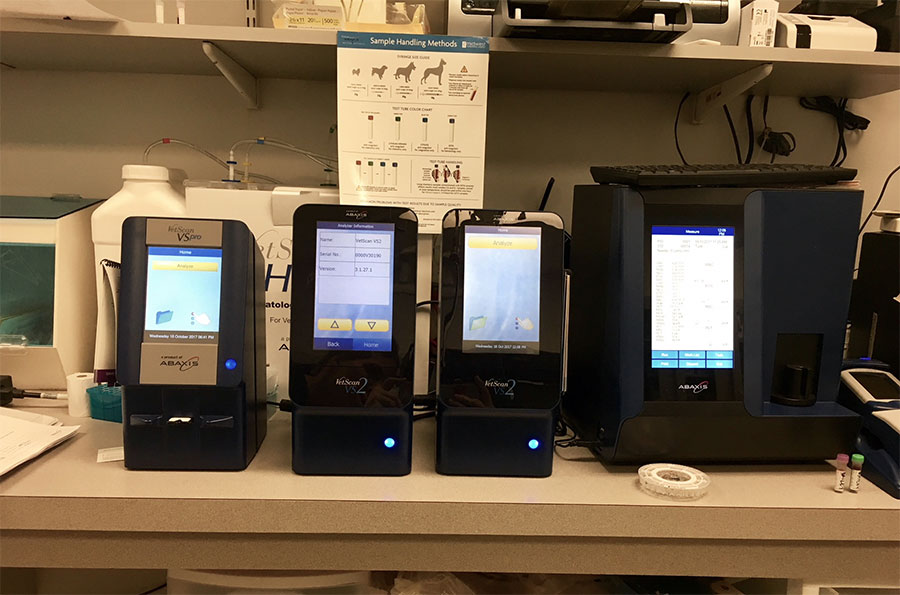 In-house testing for wellness profiles and sick patients is available for rapid results to quickly offer treatments as indicated. Out patient laboratory services for other conditions are also available if required.
Boarding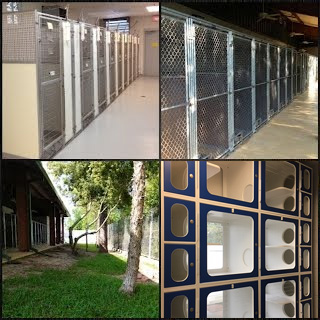 Boarding is available for canines with 19 indoor/outdoors runs, including a secure fenced yard for pets to exercise. We also offer boarding for feline guest in our cat condos.*
Baths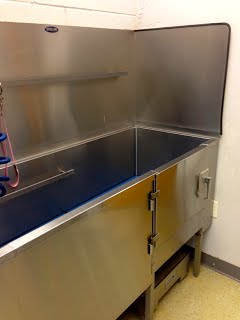 Therapeutic and medicated baths are available to our patients.*
Food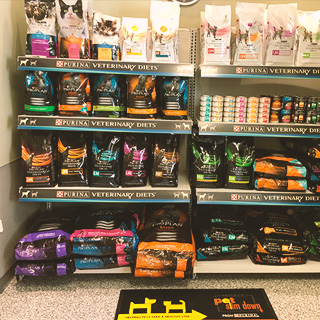 We proudly offer, carry and recommend Purina diet. Therapeutic diets for special medical conditions are also available.
*Boarding and Baths are reserved for established clients who receive their yearly routine care from DeVun Veterinary Medical Hospital. Please call for a boarding reservation or bath appointment.